Relationship marketing strategies have permeated across all industry sectors. It is commonly accepted that fostering a better customer experience drives customer loyalty, which in turn increases a customer's willingness to consider additional purchases and recommend the company to friends, as well as to build barriers against switching vendors. Satisfied customers help drive growth and, for customer retention-focused online businesses, satisfaction is critical.
Successful customer relationship strategies start with the first contact an organization has with a customer, but the first 90 days are the most critical. During this time period, the brand has the opportunity to turn a new customer into a brand advocate and upsell him value-added products and services. Delivering a poor experience not only results in missing out on these benefits, it is also likely to drive churn in the relationship.
In order to turn a customer into a loyal brand advocate, the online business needs to give him a reason. One of the leading indicators of a customer's perception of a company is the quality of the organization's customer support efforts. For example, when a company engages a consumer with a personalized email confirmation stating, "Hi, John. We are pleased to inform you that your size 12 blue running shoes shipped and will arrive tomorrow," the consumer feels a sense of brand loyalty. Customers today demand a personalized, engaging experience throughout their lifecycle with the brand. However, many brands fail to provide that experience at one of the most recurring, complex touch points with a customer: the monthly bill statement.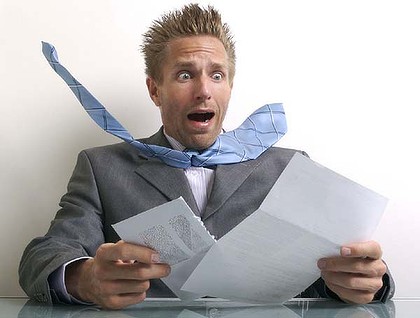 Traditionally, the billing and payment process is difficult to understand. Customers often receive surprising or unexpected items on their bills without an explanation. This phenomenon is usually referred to as bill shock. There are three reasons for this:
Customers are inundated with information and a commitment made three to four weeks ago can easily be forgotten.
Customers fail to read their statements in detail – most look for the amount due and when that number that doesn't seem right, they respond (usually in a negative way).
The expansion of services, products, accessories, taxes and other fees result in, well, a confusing statement.
And let's face it – scrolling through multiple pages of usage details, transactions and various charges (whether online or in hard copy) is not the most engaging experience. If a customer has questions about the bill, there is limited ability to address those questions. Yet, bill delivery is the primary recurring touch point that a company has with its customer.
Industry leaders are now turning the less-than-enjoyable bill, statement and invoice experience into a positive communication touch point with the use of online video.l Video is a more engaging format to present a customer's statement than the traditional multi-page statement. The video can explain account and usage information to the customer in an easily digestible manner that is personalized in both the visual and narration elements. Personalized video bills set customer expectations upfront so there are no surprises, educates the customer so he knows exactly what he is paying for and why, and more importantly, delivers a "wow" experience that allows the customer to feel valued.
Consumers are more likely to look at a two-minute video rather than scroll through pages of data; and more importantly, the video can proactively address issues and frequently asked questions. Viewers are also more receptive to promotions within a video bill, so new features and value-added services can be offered, such as paperless billing and autopay.
The delivery of video bills result in:
A boost in customer satisfaction 

Reduction in customer care costs, as video bills deflect bill-related calls from the company's contact center and decrease time spent on such calls
Increased stickiness through uptake in value-added services
Increased retention rates, because the bill-related engagement is no longer negative
Delivering "wow" experiences communicate the importance of a consumer's relationship with a company. It means treating the customer as an individual and being intensely relevant at that moment in time. Consumers respond favorably to such experiences, particularly when they balance information, entertainment, empowerment and satisfaction, as video bills do. The result: consumers spending more, repeating purchases and referring their friends.